In the spirit of absolute solidarity with our world, honouring vitality, soulfulness and a long life ahead for all, Mark Twain IS embraces and moreover encourages a responsible attitude, a demeanor of love and consideration to our natural environment, to our evermore indispensable source of evolution: life itself.
As a means to show care and devotion to Mother Earth and all its living beings, this year, on the 22nd of March, celebrating World Water Day was a top priority. The entire school, from hundreds of students to their teachers and supervisors, all of them took the "Earth Steward and Water Protector's Pledge", dedicating their time to making this world a better place to live in. Having as a spiritual guide a rather fascinating, beautiful and inspiring story, written by Carole Lindstrom, about the efforts of an Ojibwe girl who fights for the world's water against an oil pipeline, all students were taught or reminded about the importance of clean water and how it needs our constant effort in preserving its healthful characteristics. That we should never waste it or pollute it without care, that it is part of ourselves as we are part of it.
Alongside a delightful lesson about morality, about life and responsibility of life, each student was encouraged to depict, in any way they feel inspired, how they would save the world by improving the quality of water. Creativity was their superpower, for every piece of art was special in its way, touched by individuality, each reflecting one's identity in reaching the same goal. Together, they joined forces and created meaningful and powerful works, truly magical representations of how a child's mind will ever be.
"World Water Day 2023 is about accelerating change to solve the water and sanitation crisis. And because water affects us all, we need everyone to take action. That means you! You and your family, school and community can make a difference by changing the way you use, consume and manage water in your lives." Join Mark Twain IS to make a change!
World Water Day | World Water Day 2023. (n.d.). World Water Day. https://www.worldwaterday.org/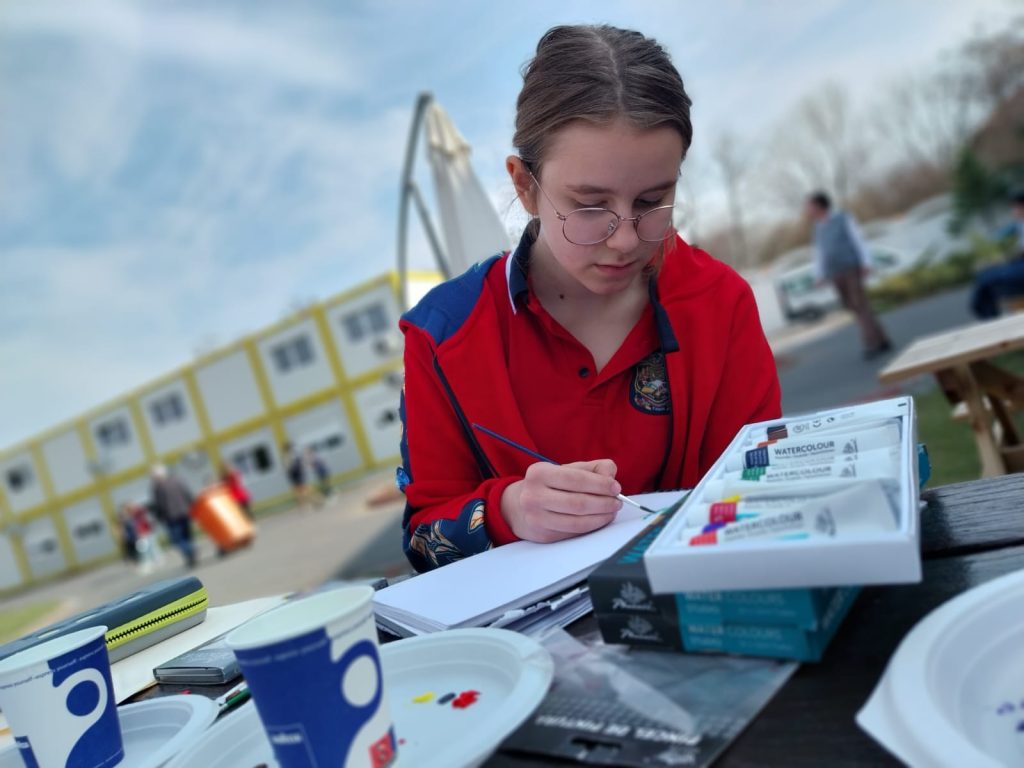 Florin Ionescu
Advancement Officer Mark Twain IS